Keynote Speakers
Professor Ken Hyland
Ken Hyland is Professor of Applied Linguistics and Director of the Centre for Applied English Studies at the University of Hong Kong. He was previously a professor at the University of London and has taught in Africa, Asia and Europe.He is best known for his research into writing and academic discourse, having published over 200 articles and 25 books on these topics and received over 23,000 citations on Google Scholar. His most recent books includea third edition of Teaching and Researching Writing (Routledge, 2016), The Routledge Handbook of EAP (co-edited with Philip Shaw, Routledge, 2016), Academic Publishing (Oxford University Press, 2015),Academic Written English (Shanghai Foreign Language Press, 2014), Disciplinary Identity (Cambridge University Press, 2012), and Innovation and Change in Language Education (edited with Lillian Wong, Routledge, 2013.).
He is founding co-editor of the Journal of English for Academic Purposes and was co-editor of Applied Linguistics. Ken is an Honorary professor at Warwick University and a Foundation Fellow of the Hong Kong Academy of the Humanities.
---
Dr. Andrew Sewell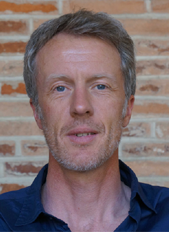 Andrew Sewell works in the Department of English at Lingnan University, Hong Kong. His research focuses on various aspects of English as an international language, including local varieties of English, intelligibility, and theoretical approaches to the study of English in the world. His work has appeared in journals such as World Englishes, International Journal of Applied Linguistics and System, and his first book, English Pronunciation Models in a Globalized World, was published by Routledge in 2016.

Andrew has extensive experience of English language teaching in Asia. He began his teaching career with Voluntary Service Overseas, a British development organisation, and spent two years in a remote part of China's Shaanxi province. He has also taught in a minority education programme in Qinghai province, and in universities in South Korea and Macau. His experience includes teacher training and language assessment, and he has been an examiner for several international English tests.
---
Professor Andy Kirkpatrick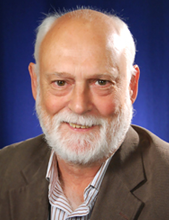 Andy Kirkpatrick is a Fellow of the Australian Academy of the Humanities and Professor in the Department of Languages and Linguistics at Griffith University, Brisbane, Australia. He has lived and worked in many countries in East and Southeast Asia, including China, Hong Kong, Malaysia, Myanmar and Singapore. He is the author of World Englishes: Implications for ELT and International Communication (CUP) and English as a Lingua Franca in ASEAN: a multilingual model (Hong Kong University Press). He is the editor of the Routledge Handbook of World Englishes. His most recent books are English as an Asian Language: implications for language education, co-edited with Roly Sussex and published by Springer, and Chinese Rhetoric and Writing, co-authored with Xu Zhichang and published by Parlor Press. He is founding and chief editor of the journal and book series Multilingual Education, published by Springer, and has recently been appointed editor-in-chief of the Asia Journal of TEFL. He is Director of the Asian Corpus of English (ACE) project (http://corpus.ied.edu.hk/ace/).

He is currently preparing a new book for Cambridge University press to be titled 'Is English and Asian Language?' and co-editing two new handbooks namely, Asian Englishes (Wiley-Blackwell with Kingsley Bolton as co-editor) and Language Education Policy in Asia (Routledge with Tony Liddicoat as co-editor).
---
Unfortunately, Sandra McKay has had to withdraw from the conference. We
are pleased to announce that Andrew Sewell has agreed to give a plenary
talk instead.

Professor Sandra McKay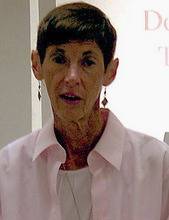 Sandra McKay is Professor Emeritus of English at San Francisco State University. Currently she is an affiliate faculty member in the Second Language Studies program at the University of Hawaii, Manoa. She received her doctorate from the college of education at the University of Minnesota in applied linguistics.
Her main areas of work and research are second language teacher education, sociolinguistics (with a focus on English as an international English) and research methods. Her books include Teaching English as an International Language: Rethinking Goals and Approaches (2002, Oxford University Press), Sociolinguistics and Language Education (edited with Nancy Hornberger, 2010, Multilingual Matters) and Researching Second Language Classrooms (2006, Lawrence Erlbaum Associates). Her newest book is Teaching and Assessing EIL in Local Contexts around the World (with J.D. Brown, 2016, Routledge). She has also published widely in international journals.
Her research interest in English as an international language developed from her Fulbright Grants, academic specialists awards and her extensive work in international teacher education in countries such as Chile, Hong Kong, Hungary, Latvia, Morocco, Japan, Singapore, South Africa, South Korea and Thailand.

---